WotLK PVP Unholy Death Knight PVP Guide (Quick)
---
Welcome to our Unholy Death Knight PVP guide for WoW WotLK. This guide will show you what you need to know to play the Death Knight class as Unholy.
Talents
This is the Corpse Explosion build that I run. You have to be careful when you sacrafice your pet but the extra burst can be the difference between a win and a loss.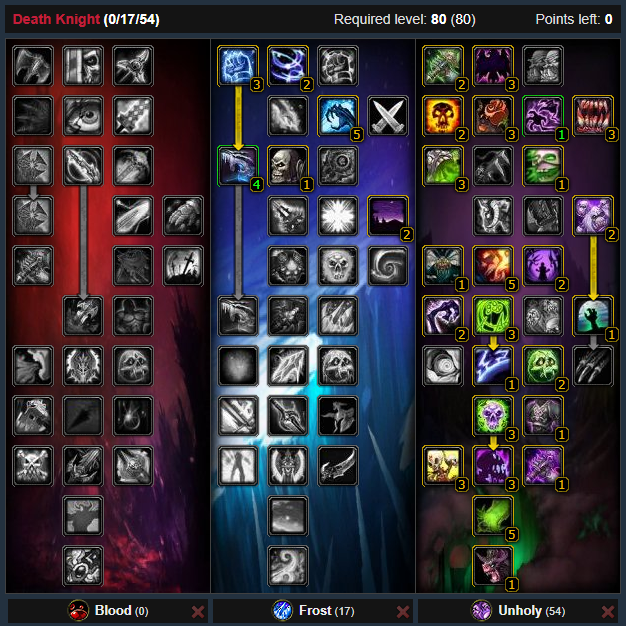 Glyphs
Major Glyphs
Minor Glyphs
Gems
Gems can change based on your build, equipment and caps. You may need to adjust your gems to account for your gear.
Enchants
You may need to adjust your enchants to your gear. 
Stat Priority
Hit (5%)
135 Spell Penetration
Strength
Critical Strike
Haste
1000+ Resilience
Abilities
Keep your diseases on the target. (The more enemies the better)
Scourge strike for damage, Death Strike to heal.
Spread diseases with Pestilence when possible.
Death Coil when you have enough runic power
Unholy presence is your main presence, switch to Frost if you are dying.