PVP WotLK Feral Druid Guide (Short)
---
Welcome to our PVP Feral Druid guide for WoW WotLK. This guide will show you what you need to know to play the Druid class as Feral.
Talents
This is the more experienced build. This build uses Shred and requires good positioning as you have to get behind your target.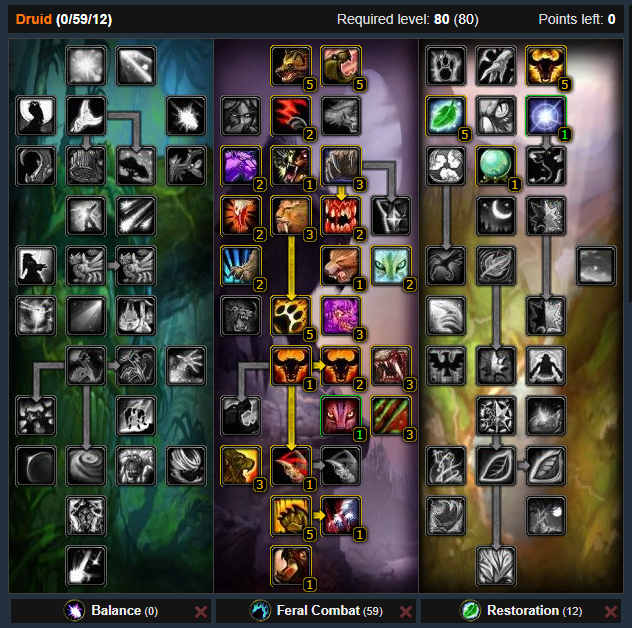 This build is slightly less damage but this build uses Mangle instead of Shred so you don't have to position yourself behind the target. This build is superior in 1v1 situations.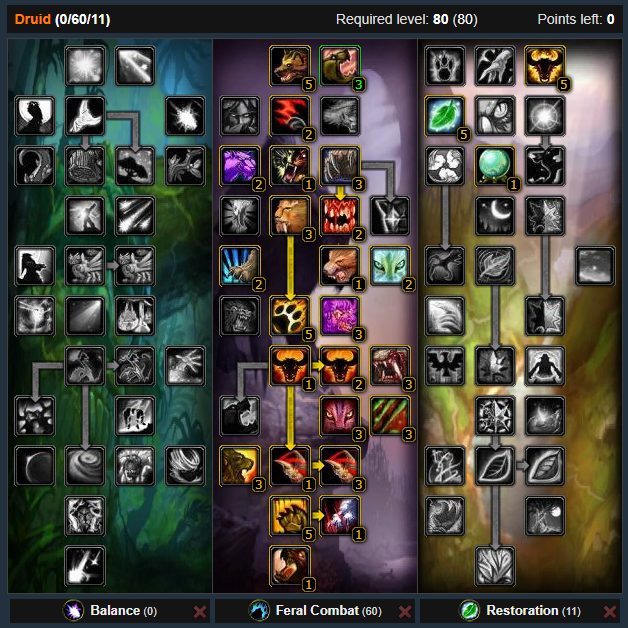 Glyphs
Major Glyphs
Minor Glyphs
Gems
Gems can change based on your build, equipment and caps. You may need to adjust your gems to account for your gear.
Enchants
You may need to adjust your enchants to your gear.
Stat Priority
Hit (164)
Resilience (950-1150 if maxing Armor Pen) (1150-1300 if maxing  Agility)
Agility or Armor Penetration
Rotation
Open with Stun
Open with Burst
Crowd Control abilities