PVE WotLK Resto Druid Healer Guide (Quick)
---
Welcome to our PVE Restoration Druid guide for WoW WotLK. This guide will show you what you need to know to play the Druid class as Restoration.
Talents
This is the popular Resto Druid Build. This build has 4 points available to spend as you please. Some good ideas are Nature's Grace, Empowered Touch, Natural Perfection or Tranquil Spirit.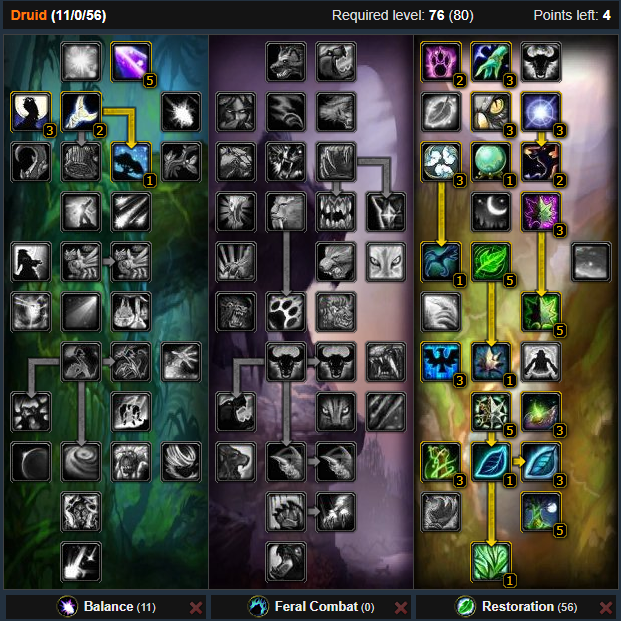 Glyphs
Major Glyphs
Nourish or Rapid Rejuvenation or Regrowth
Nourish works well with more hots on the target. Rapid Rejuv makes you heal faster but it's single target healing. Regrowth is recommended for 5 mans.
Minor Glyphs
Gems
Gems can change based on your build, equipment and caps. You may need to adjust your gems to account for your gear.
Enchants
You may need to adjust your enchants to your gear.
Stat Priority
Haste (856 for 1 second Rejuvenation)
Spell Power
Spirit (15% becomes spell power thanks to Improved Tree of Life )
Critical Strike
Intelligence
Rotation