PVP WotLK Balance Druid Guide (Short)
---
Welcome to our PVP Balance Druid guide for WoW WotLK. This guide will show you what you need to know to play the Druid class as Balance.
Talents
This is the popular Balance PVP Build.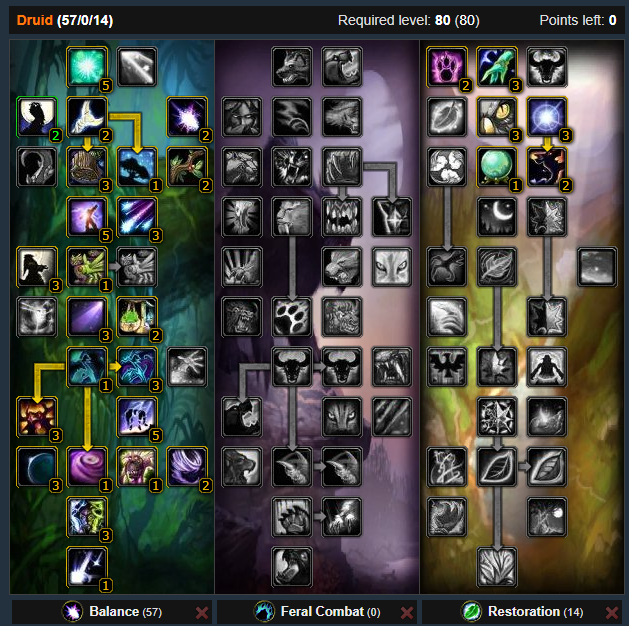 Glyphs
Major Glyphs
Minor Glyphs
Gems
Gems can change based on your build, equipment and caps. You may need to adjust your gems to account for your gear.
Enchants
You may need to adjust your enchants to your gear.
Stat Priority
Hit
Spell Penetration
Resilience
Haste
Spell Power
Critical Strike
Spirit
Rotation
Pounce -> Entangling Roots
Pounce -> Wrath -> Starfall
Pounce -> Cyclone
Optionally, you can use entangling roots as an opener.