WotLK PVE Balance Druid DPS Guide (Short)
---
Welcome to our PVE Balance Druid guide for WoW WotLK. This guide will show you what you need to know to play the Druid class as Balance.
Talents
This is the end game Druid Build. This build works better as your gear improves and gets closer to BiS.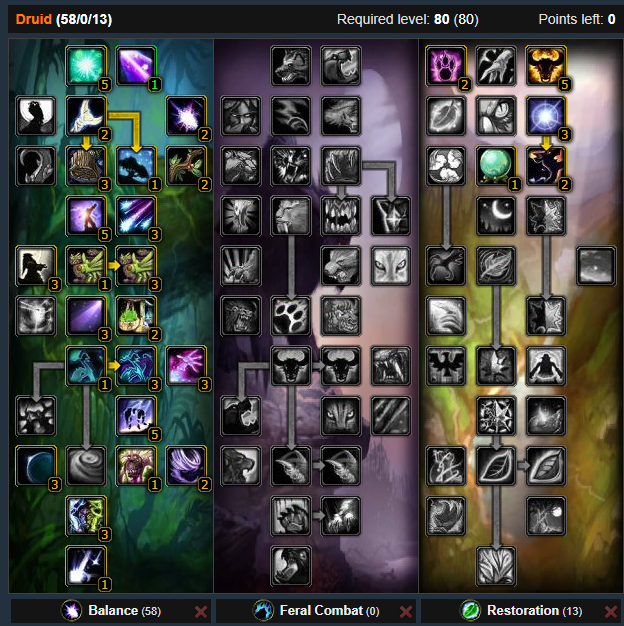 This build is more suited for entry level gear.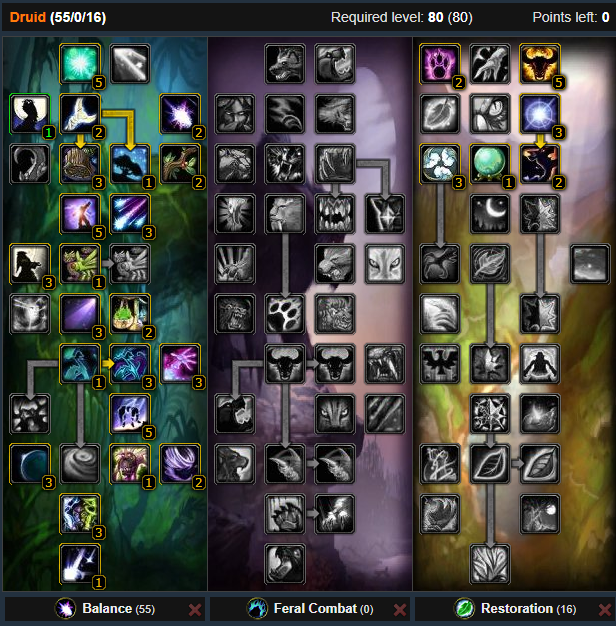 Glyphs
Major Glyphs
Minor Glyphs
Gems
Gems can change based on your build, equipment and caps. You may need to adjust your gems to account for your gear.
Enchants
You may need to adjust your enchants to your gear. 
Stat Priority
Hit (10% from gear)
Spell Power
Critical Strike (45% cap)
Haste (585 cap)
Spirit
Intelligence
Rotation
Dots