PVE WotLK Demonology Warlock DPS Guide (Short)
---
Welcome to our PVE Demonology Warlock guide for WoW WotLK. This guide will show you what you need to know to play the Warlock class as Demonology. If you follow this build you should be at the top of the DPS chart in no time!
Talents
This is considered the highest DPS spec for Demonology Warlocks. It comes with an extra 5% chance to crit on the target. It also gives an additional spell power buff to your entire raid. You can tweak it to your liking but it's a great place to start.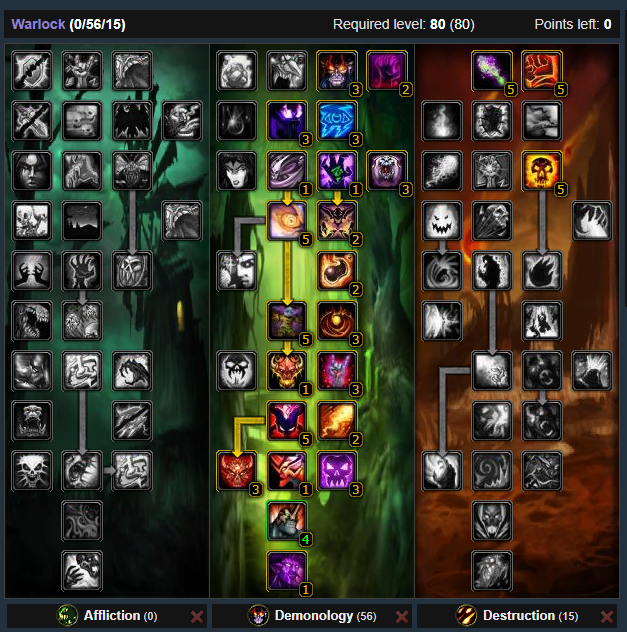 Glyphs
Major Glyphs
Minor Glyphs
Gems
Gems can change based on your build, equipment and caps. You may need to adjust your gems to account for your gear.
Enchants
You may need to adjust your enchants based on your gear but these are the standard enchants.
Stat Priority
Hit (17%) (14% with talents or raid buffs)
Spell Power
Critical Strike
Haste
Rotation
Demonology relies on a priority system instead of a skill rotation.
Core Abilities
Curses
Other Spells