Shoulder Enchants in Wotlk
---
Shoulder Enchants
With the release of Wrath of the Lich King came new shoulder "enchants"! In World of Warcraft Shoulder Enchants are actually inscriptions. They work just like enchants but are not created by enchanters.
Shoulder Inscriptions are items that can be used on shoulder armor to add a nice stat bonus to that item. They work just like armor kits that leatherworkers make!


If you are raiding in Wrath of the Lich King, your raid leader will expect you to have all of your gear gemmed and enchanted! This will apply to all of your gear, which will include your shoulders! The only profession that can enchant shoulders are inscriptionists and they can only enchant their own shoulders. Due to needing to have your shoulders inscribed to raid (or PVP), I think it is time we start talking about where to get the shoulder inscriptions!
Northrend PVE shoulder enchants
In the Wrath of the Lich expansion, PvE shoulder enchants are sold by the Sons of Hodir. You will have to get honored and eventually exalted with the Sons of Hodir which are located in Storm Peaks. Inscription allows you to skip this by enchanting (inscribing) your own shoulder armor! It should be noted that the inscription shoulder enchant is actually better than the ones sold by the Sons of Hodir. It's the main perk to being an inscription.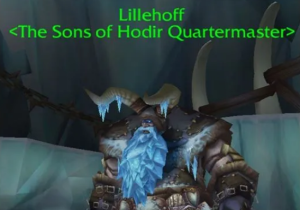 Sons of Hodir Inscriptions
Once a player gets to honored they can purchase the following enchants:
After the player gets to Exalted they will be able to buy the best enchants from the Sons of Hodir:
Bind on Account
The Greater Inscriptions that you get at Exalted are actually Bind on Account! This means that you only need to get Exalted with the Sons of Hodir on your main character. After that, you can transfer them to any of your alts and skip doing that whole process again! Your alt will have to be level 80 to use the inscriptions but it is so nice not to have to grind the rep again.
Inscription only shoulder enchants
Leveling Inscription will allow you access to a totally different list of shoulder enchants! These are stronger than the Sons of Hodir Inscriptions and are a really strong profession boost.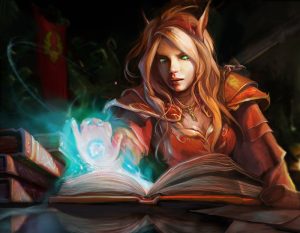 You will have to get to level 400 Inscription before you can learn these enchants but it is well worth it! Keep in mind, when you apply an inscription to a shoulder slot item, it becomes Soulbound and cannot be traded anymore. These inscriptions all require 1 Snowfall Ink
The four Inscription only inscriptions:
Wintergrasp PVP Shoulder Enchants
If you are the type of player that enjoys some PvP, then you may want to drop by Wintergrasp to get some shoulder enchants that have some resilience rating on them. Resilience is the main defensive stat in PVE and becomes very useful in WotLK!
There are two shoulder Enchants that come from Wintergrasp. Both of these are sold by the faction-specific vendors in Wintergrasp. These vendors are located inside the keep and require your faction currently has possession of Wintergraspto to talk to them. Both of these vendors sell their enchants for 30 Stone Keeper's Shards
The two pvp shoulder enchants are:
Frequently Asked Questions
What is the shoulder enchant for caster DPS in Wotlk?
The best shoulder enchantment for caster DPS in Wrath of the Lich King is the Greater Inscription of the Storm
Who sells shoulder enchants in Wotlk?
Shoulder enchants are sold by the Sons of Hodir which are located in Storm Peaks. Lillehoff is the NPC you need to speak to but you will have to have reputation with the Sons of Hodir to speak with them.