Blizzard has made a bunch of positive changes to Season of Mastery and the latest change seems really good as well!
Kaivax – Blizzard Community Manager
We've developed some adjustments to a few items that we want to see more available early in Season of Mastery (than they were in WoW Classic).
We're increasing the availability of Plaguebloom, adding a small chance for Black Lotus to drop from high level Herbalism nodes, and increasing the availability of Elemental Fire, Elemental Earth, and Elemental Water.
These adjustments are not yet testable on the Season of Mastery Beta, but they will be deployed there at some point over the next few days.
We'll let you know when this slate of adjustments is in place in the Beta.
Link: Blue Post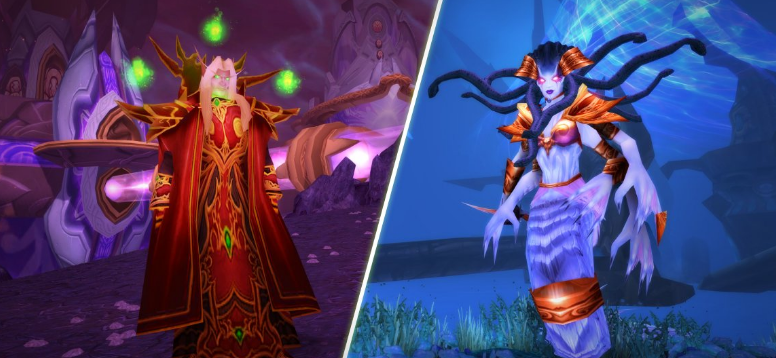 For our Burning Crusade Classic players, we're excited to let you know that the first major content update, Overlords of Outland, will be going live soon. Starting September 15, you'll be able to take on Prince Kael'thas and Lady Vashj in a pair of iconic raids, engage in a new season of Arena combat, and more. We're also working on something for WoW Classic players who've told us they'd like a chance at a fresh start, and will be sharing more on our plans soon.
Creating World of Warcraft is truly a collaborative effort between the people on our team, across Blizzard, and all of you—and as we build, iterate on, and talk about what's next, we hope we can demonstrate our commitment to making Azeroth the best place it can be for everyone.
— World of Warcraft Development Team
Kaivax – Blizzard Community Manager
First and foremost, thank you to everyone who played Battlegrounds last week and sent us thoughtful and informed feedback on same-faction play. While we don't plan to re-enable it again over the next few days, we're analyzing the data we collected, and we're planning to test more soon.
Here are some of our initial findings that will inform our next test:
Before this test, most players who joined the queue were unable to get a match, sometimes after waiting for over an hour and/or dropping out of the queue altogether. This was particularly unfortunate at some times of day or in some regions. During the test, BG queue times became short and reliable for both factions.
Prior to the first test, we wondered if the queue was having an effect on PvP in the outdoor world, and we now have data showing that when same-faction Battlegrounds were available, PvP deaths in the outdoor world were very close to 50/50 between the factions.
Similarly, win-rates for the two factions when facing the other faction in Battlegrounds were close to 50/50.
We'll let you know as soon as we've completed our analysis, have decided on any further tweaks to the system, and are ready to test it again.
Link: Blue Post